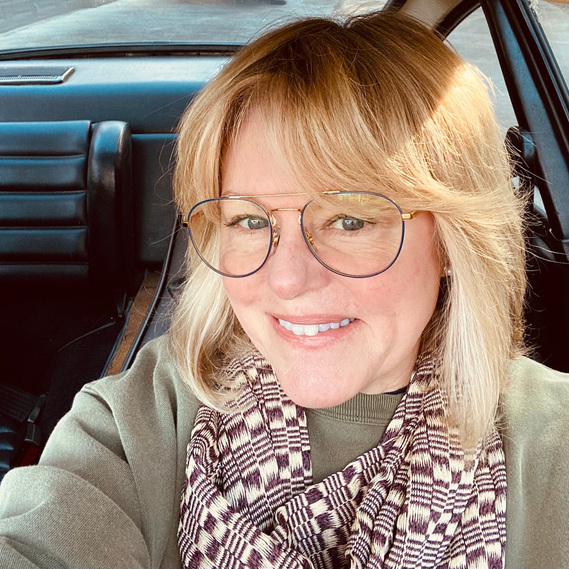 Julie Nellenback Henry is a mixed media artist who creates abstract paintings, textile collage works and assemblage constructions using the strategies of layering, fragmentation and reduction.
In her work, she blurs the relationships between architecture, landscape and the body.
Motivated by the intention to construct a timeless expression, she mines the seam between what is primitive and what is modern.
Henry's mother was a design student at RIT in the 1960's and her grandfather was a typewriter engineer for Smith Corona. She credits them both for her love of design and for teaching her to see the intrinsic value of a handmade aesthetic.
" As a young person I was surrounded by people who were steeped in the values of the Arts and Crafts movement and who understood how a particular type of beauty emerges from a work ethic of discipline, diligence and frugality. Commitment to craft was revered and those who made things by hand garnered respect. Today when I go to create, I reach into those roots and I let the materials themselves call forth involuntary memories and recollections of childhood influences." JNH
She also credits Thornton Dial as the artist who most influenced her to start making paintings. The honesty and bravery in his work opened her eyes to the power of art.
Born in New York state in 1968, Henry's family moved to the south when she was very young. Today she lives and works in Atlanta, Georgia where she has a devoted studio practice with a focus on creating paintings and objects that illustrate the symbiotic relationship between craft and concept.
Artist Statement
At the very heart of my work is the inclination to construct a visual language with a timeless quality. My creative process is governed by the relationship between restraint and the compulsion to fill space.
Currently I am working on a new series of material specific objects that share a similar repeated shape. By employing shape repetition as the basis for this body of work, I am creating a sense of aesthetic order. Within this predetermined framework, I am free to focus on material selections, color and texture.
The working title for the new series: The Dignity of Labor.
Solo Exhibitions
2020 Joy and Gravity , The Project House, Curve Studios, Asheville NC
2019 Joy and Gravity, EYP Gallery 100, Atlanta GA
Selected Group Exhibitions
2020 New American Paintings South #148
2019 The Object Show, EBD4 Gallery, Atlanta GA
2019 Art Buckhead Annual Juried Exhibition , Atlanta GA
2019 Axis Gallery Annual Juried Exhibition, Sacramento CA
2019 LA Artcore Annual Juried Exhibition, Los Angeles CA
2019 The Art of Nature, Blue Heron Nature Preserve Atlanta GA
2019 Loss, Redemption, Grace , EBD4 Studio Gallery Atlanta GA
2019 Callanwolde Fine Arts Annual Juried Show, Atlanta GA
2019 Abstractly Speaking, Woman Made Gallery, Chicago Il
2019 Saturated, Barrett Art Center, Poughkeepsie NY
subscribe to my mailing list
sign up with your email address to receive news and updates.